Last month, SUICIDE COMMANDO came back on stage for the first time since the beginning of the pandemic (it was in, Paris, we were there). We asked Johan Van Roy a few questions about this comeback, his last album to date but also what comes next : a new album is on his way and he gave us a few hints about it. The new single Bang Bang is releasing the 14th of April and should give us a new preview of it.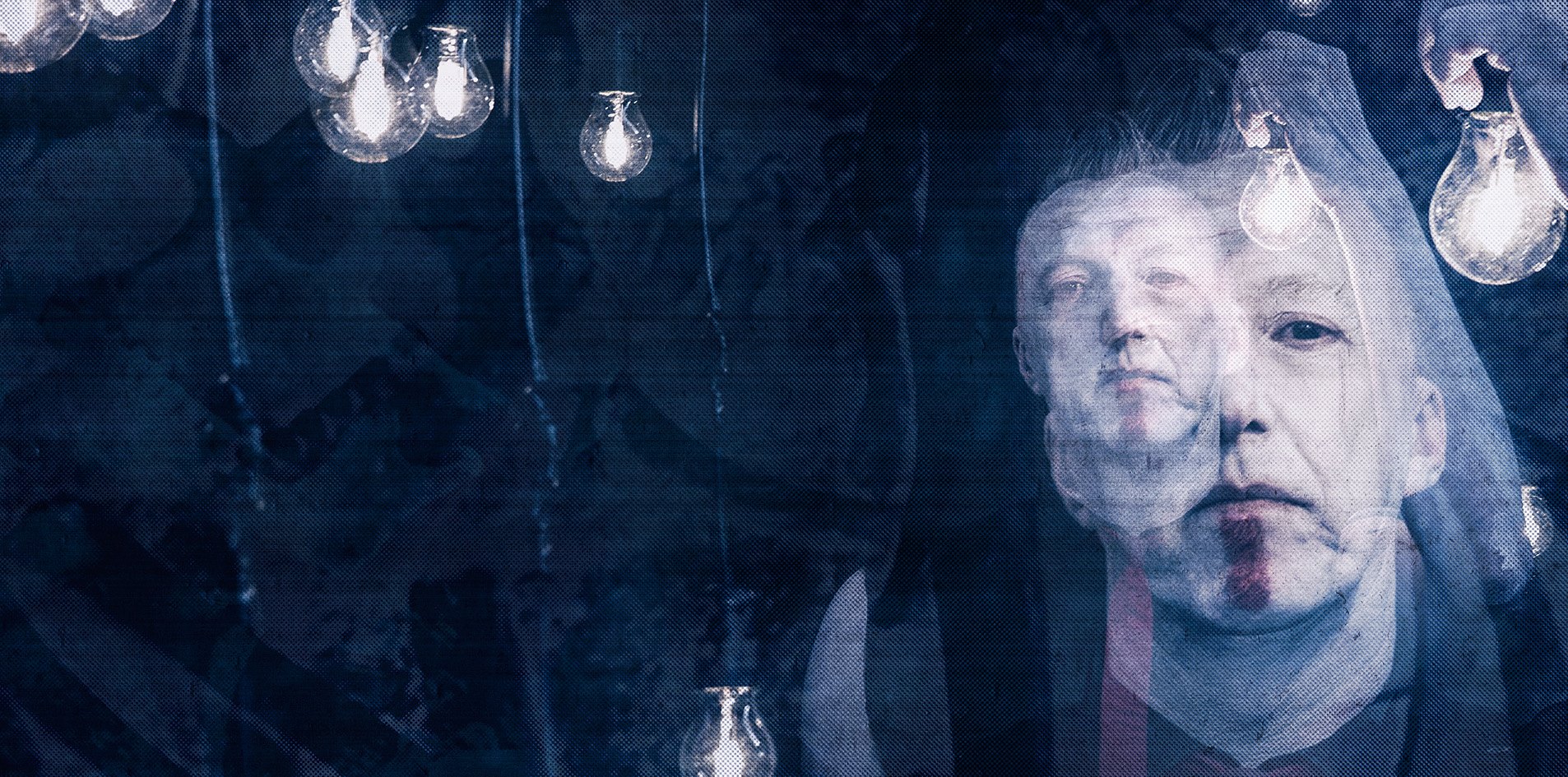 Photo Ⓒ Xavier Marquis
The last time you came to play in Paris there was a flood and you had to change the venue at the very last time. What could go worse than a flood? Well, two years of covid. It's the first time you can play on stage since the start of the pandemic. How did it feel?
Oh, it was such a great feeling to be back on stage again, and Paris probably was the perfect place for it. I always loved the French crowd, and even though we don't get to play in France that often, I always love to return. For some reason the French audience has always been very appreciative to us.
Were you anxious before the show because of this weird period?
No, not at all. It more felt as a relieve to finally be back on stage. I was more worried whether the people would return after this terrible plague, but the turn out was pretty good. I notice some people are still reluctant to come out after this long period of isolation, so I guess it still will take a while before we'll return to the "old" normal, after all covid is not gone...
Forest of the Impaled was a much more darker, sicker and weirder album, maybe less "danceable" than the previous ones. What made you choose this orientation?
I guess the music on Forest of the Impaled was more a reflection of my state of mind at that time. I just had a very rough period behind me at that time, suffering from a severe burn out and depression, so you can certainly hear it on the album. Actually the writing process of Forest of the Impaled was the perfect therapy for me and it certainly helped me to get through this rough time.
Is it the kind of direction you want for what might come next?
In some way the new album will be a continuation of the sound on Forest of the Impaled, but I think it even became harder, darker and sicker this time. You can certainly feel the frustration, hate and fear in the new songs, a reflection of what two years of covid did to me… So the new album definitely won't be an easy listening album.
Do you sometimes think of making an album without any dancefloor hits and only scary sounds, maybe closer to what you've been doing in the 90's, something that sounds more like a nightmare made by SKINNY PUPPY for example?
It already crossed my mind yes, but I never make any concrete plans when I start working on a new album. Things need to come spontaneously, so either they come or they don't… I can't work on command. Music is my passion, so I could never make any music without this passion, without this spontaneity...
You also released a new version of Mindstrip. Was it your idea ? What lead you to this choice?
Yes, it was my idea. Mindstrip was the album that brought SUICIDE COMMANDO to the top of the scene, so not only for me, but also for the entire harsh electro scene this was an important album. It originally was released in 2000, so I thought it could be a good idea to release an "updated" version exactly 20 years later, also because I wasn't 100 % satisfied with the original recordings myself. Most songs on the original Mindstrip were even recorded mono, so I thought they'd also deserve a better quality recording. Originally I only planned to remake a few songs (as released on the Hellraiser vinyl), but as it made so much fun to rewrite those old recordings, I decided to do entire make over for the complete album, and the rest is history ...
Did the pandemic give you more time to work on a new album?
Of course it gave me more time to work on new material, but on the other hand it also was a very frustrating and uncertain period, so it also worked a bit counter productive. Actually I first concentrated on doing some more remix work again for other bands like IMPLANT, ASSEMBLAGE 23, ACYLUM. before I started working on the new album.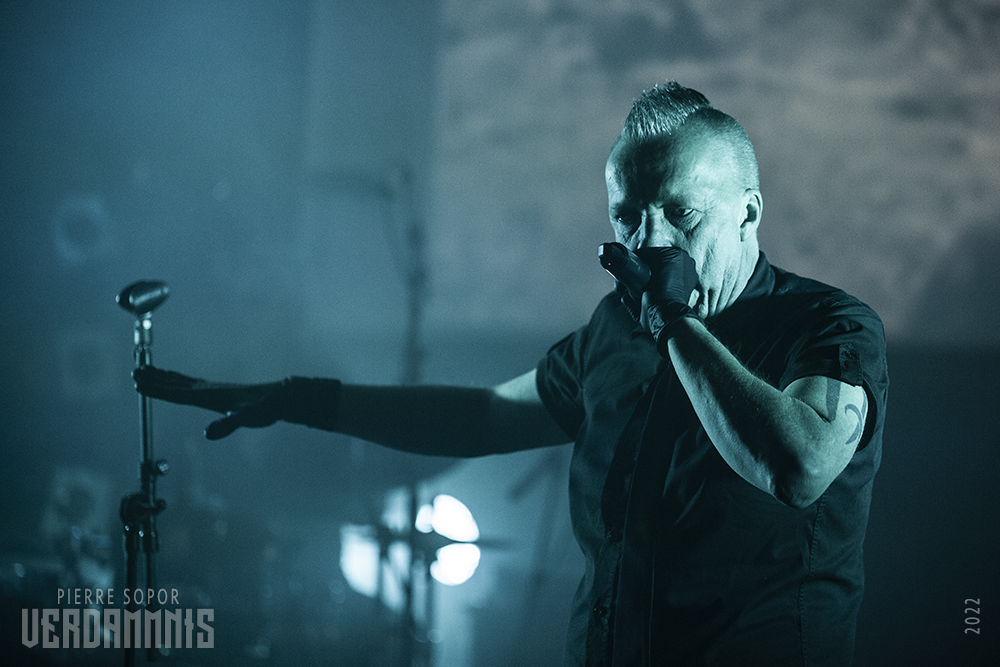 You've been doing music for SUICIDE COMMANDO for a quite some time. Do you sometimes ask yourself how to stay relevant?
I've indeed been doing music for many years now, slowly nearing 4 decades (I started doing music in 1986). But even after all these years, I never asked myself the question whether my music is still relevant… because I always had the advantage of being able to do whatever I wanted to with my music. As I already said, music is my passion, music is my therapy… Even if it wouldn't be relevant anymore for others, it still would be relevant for myself. SUICIDE COMMANDO is 100% me.
Would you say that the evolution of the gear, machines and softwares is a way to find inspiration for new sourds... or is it not important to you?
I've always seen it as a two-sided sword, with both it's pros and cons … sure the technological evolution made it so much easier (and cheaper) to make music, possibilities are almost endless these days, but on the other hand I also do miss the spontanity, the originality, the experimentation with sounds and samples these days. In some way you had to be much more inventive in the old days to make this kind of music, nowadays you just buy yourself a pc and some softsynths and in two weeks you can record your first songs… in the old days synths or samplers were extremely expensive and their possibilities were so much more limited, so you had to be much more inventive to create your own sounds and songs. So I always try to combine both worlds, that's why I still use hardware gear in combination with softsynths.
Your music is very dark, and yet, sorry to say that but you have the reputation to be a very nice person. Where do you find the inspiration to be in the right mood for SUICIDE COMMANDO?
Oh, you're not the first to say so … no worries. I guess I am who I am… Maybe I don't look like this evil soul making this dark and agressive kind of music, but I don't really care. For me SUICIDE COMMANDO is the perfect way to get rid of my negative or agressive feelings, for me SUICIDE COMMANDO is the perfect therapy, the perfect way to stay sane in an insane world.
There were some guests on Forest of the Impaled and you don't often have guests. How did it happen?
It was not really planned, so it just happened on Forest of the Impaled, just as it happened on the new album as well, so be surprised… I've been a long time fan of the works of FRONT 242 and Jean-Luc De Meyer, so it was a dream come true when he did some guest vocals on The Pain that You Like. I also know Nero from PSYCLON NINE for many years now, and as he always been a fan of SUICIDE COMMANDO, it was pretty easy to convince him in doing some guest vocals on The Gates of Oblivion.
Is there someone you'd love to have as a guest for a future song?
Been there, done that I guess … as I've been in the scene for so many years, I don't have many dreams left, so it's not that I'm secretly dreaming of working with this or that guy. I just take things as they come. But of course I wouldn't say no if I would get the chance to work with SKINNY PUPPY, FRONT LINE ASSEMBLY, COMBICHRIST or whatever.