Early 2000, visual-kei bands experienced a booming success in Europe. The most die-hard fans were queuing outside for hours to see the concerts of their favorite idols at the front row. The fanatical and effervescent feelings that these bands were able to provide these young Westerners at the time has never been seen again. While DIR EN GREY & Kagerou were acclaimed by metalheads, D'ESPAIRSRAY received a special attention from the goth music lovers. Formed on 9th September 1999, D'ESPAIRSRAY quickly gained recognition for their enthralling soundscapes, blending haunting melodies with ferocious, thunderous riffs. After the releases of two EP's, the band released its very first studio-album in 2005. Titled Coll:set, the disc was internationally acclaimed by critics for its originality. The band then released Mirror in 2007 and Redeemer in 2009. The same year, during D'ESPAIRSRAY's tour PSYCHEDELIC PARADE, the three musicians, Karyu (Gt), ZERO (B) and TSUKASA (Dr) formed a cover-band, Luv PARADE. The artists performed under this new name during encores in oder to let singer HIZUMI rest his voice. D'ESPAIRSRAY released its last album, Monsters in 2010. The following year, the band parted ways due to HIZUMI's throat condition who has since returned to the music industry with trio NUL.. Last year, Luv PARADE decided to take things further and rise from the ashes of D'ESPAIRSRAY with vocalist TAKA (defspiral). Luv PARADE is now ready to fly and here, they tell us why.
What made you want to revive Luv PARADE ?
Karyu : I used to be in a band called ANGELO. We went on hiatus last year. I wanted to keep myself busy and thought it was a good time to reconnect and play music with my old friends. To be honest, my very first wish was to reform D'ESPAIRSRAY. Ever since the band separated, the eagerness to revive it has never ever left me. But, because HIZUMI's throat has never completely recovered and healed, it was an impossible mission to do so. So I ended up asking the other two musicians, bassist ZERO and drummer TSUKASA to revive D'ESPAIRSRAY's alter ego, Luv PARADE. Luv PARADE started in 2009 as a cover session band just for D'ESPAIRSRAY's encores to give HIZUMI time to rest.
ZERO : Indeed, the three of us met quite a few times to talk about the reunion of Luv PARADE. Meetings after meetings, we created the right environment for the current situation ! The more we talked about the band's revival, the more excited we were. The more we met, the more it made sense for us to reunite. I am also a member of THE MICRO HEAD 4N'S, with TSUKASA, but I thought performing the three of us as Luv PARADE would be amazing and enriching. It's always fulfilling to be have the opportunity to play different styles of music.
TSUKASA : I agree. I was personally very happy to hear about Karyu's proposition, I decided to join without any second thought. D'ESPAIRSRAY has a heavy and imposing sound. I was really looking forward to be drumming for a band of this caliber again.
TAKA, do you remember how you felt when you were asked to join the band ?
TAKA : Hum, how was it like for me (smiles)... How did I feel already, guys (laughs) ?
ZERO : Only you can answer the question, huh. You probably felt pressure from us. I think we told you something like : "you better join us man, you're the only one who can do it. C'mon, don't let us down !"
TAKA : Yeah ! That's right. They pressured me like crazy and I just gave in (laughs).
Karyu : For Luv PARADE, we really needed a talented singer with a wide range of vocal skills. Someone who could modulate, alter and adapt his voice accordingly. The more I put thoughts into it, the more I thought that only TAKA could do the job properly. We had a hell ton of meetings the three of us to talk about the perfect candidate. Then, we had a myriad of other meetings, the four of us, to talk about the band and TAKA's involvement in it.
TAKA : Yes, being busy with my main band defspiral, the question was to know how much I would be involved and active with Luv PARADE. We needed to be clear on how I would share my time. Making myself available for a band, makes me unavailable for the other. When these three (points them) decide to kidnap me, I must put my main band on pause (laughs).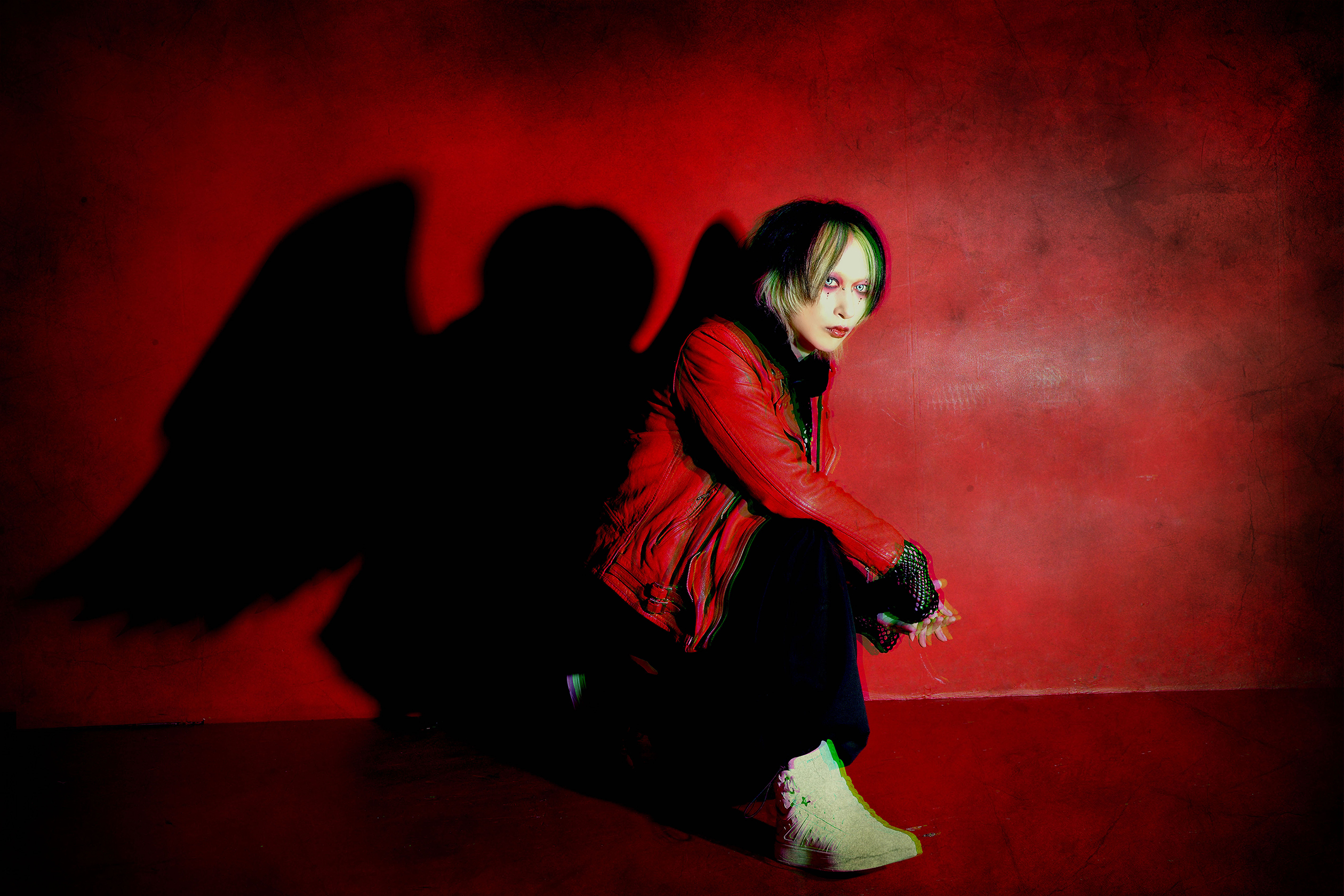 I see.
When you started rehearsing back together again, how did you feel ?
Karyu : The first time we all played back together again, I felt very nostalgic. I felt like I was home again. Without a doubt, nostalgia was the main sentiment. But I think, we also all realized how much technical growth we have achieved. With time, we have become better musicians. I think we have managed to refine our playing identity. Each has kept his own habitual playing gimmicks but has managed to develop and make them better.
ZERO : I did feel nostalgic too but probably not as much as Karyu. I always work with TSUKASA. We never stopped playing together. We are both members of THE MICRO HEAD 4N'S. We have been playing together for an extended period of time now. That being said, playing together with Karyu made me realize how much we have grown. It was also interesting for me to try to adapt my playing style according to TAKA's voice and Karyu's guitar sound. It was amazing to be playing our old songs together. Getting back to our sound, getting back to our roots, getting back to this sonic atmosphere was pure awesomeness (smiles).
TSUKASA : For me too. When we rehearsed for the first time the three of us together again, it felt amazing. Playing together with ZERO didn't feel nostalgic because, as he just said, we never stopped working together. We play together all the time. As for Karyu, I was really happy to hear the heaviness of his guitar sound back again. There's something special about it... something like love and pain and strength of heart * (everybody bursts of laughter). I feel grateful to be given the opportunity to revive our old times together.
* [Ed. TSUKASA is refering to the song Itoshisa to Setsunasa to Kokoro Zuyosa to]
TAKA : In my case, everything was pretty much new. I didn't start my career with these three guys. I was never a member of D'ESPAIRSRAY and therefore, everything felt very different. But seeing these three guys together on stage, it all made sense. They were genuinely happy. It all went very smoothly. I felt their unique connection, their special bond. They all looked happy and very confortable. It was lovely and endearing to witness it. After 10 years, they looked like they had never parted ways. It was like nothing changed for them. Their friendship never got old. They built their musical foundation and identity together. Seeing them connect on stage, playing this heavy music they are very skilled at, was really amazing. It was a classy moment.
These are very kind words.
What image did you have of D'ESPAIRSRAY ?
TAKA : Dark and heavy. They have a very sharp and powerful sound lightened up with beautiful with Japanese melodies. As a vocalist, it's an interesting band. The songs are great, rich, they make you want to sing along. I actually talked about it with Karyu the other day. We agreed on the fact that D'ESPAIRSRAY's songs have been carefully thought and strongly structured while at the same time have the power to take you by surprise. This makes D'ESPAIRSRAY an impressive band.
D'ESPAIRSRAY was a great band.
Sorry for the following question after such good words from TAKA. Now that HIZUMI is back in the music business, why didn't he join you and adapt his vocals accordingly ?
Karyu : Our very first wish was to revive D'ESPAIRSRAY as it used to be with all of the original members including HIZUMI. That would have been a dream come true. But, because his throat has never completely recovered, he's not able to sing certain songs. He's not able to reach certain notes. If he had joined, he would have had to change the key and tonality of some tracks. We would have needed to down-tuned. He wouldn't have been able to scream like he used to. But, those keys, tonalities and screams are part of D'ESPAIRSRAY's identity. Changing the spirit and essence the band would have been very complicated. We don't want to betray what D'ESPAIRSRAY once was.
A Cornelian dilemma.
D'ESPAIRSRAY and defspiral seem to have a special and long history of friendship. TAKA has joined Luv PARADE while MASATO and HIZUMI have form a band, NUL. (read VerdamMnis interview HERE). When did you all first meet ?
TAKA : Yeah, right. Our bands seem interrelated. In 2008, our bands, The Underneath (renamed defspiral in 2010), D'ESPAIRSRAY along with another Japanese band, MUCC, toured America together during the live music tour titled Taste of Chaos. That's when we all met for the very first time. The first time we talked to each other was in the plane departing from Tokyo.
Karyu : Having so much in common brought us closer. We were young Japanese musicians, we were touring America together. It was special. The more we got to know each other the more we appreciated each other. It was easy to get along.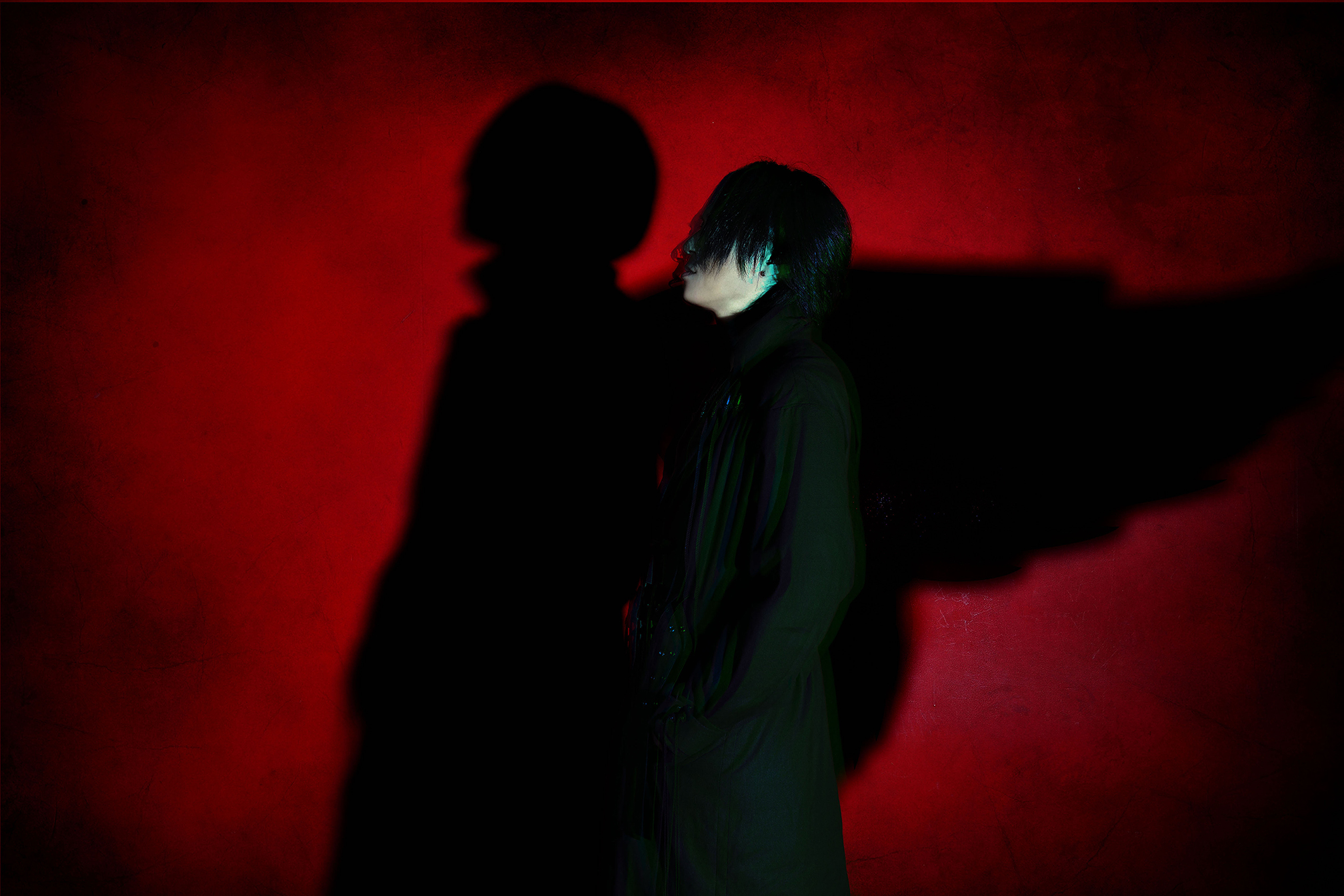 Luv PARADE covers lots of mainstream songs sung by female Pop artists. How do you select these songs ?
ZERO : We select these songs during our meetings. It's always a shared-decision. Nobody is forcing anything. We all like the songs we decide to cover on stage. The main reason we cover well-known songs is because it's fun. As it is always the case with music, we only do what we're excited about it.
Karyu : During these meetings, we always make sure to propose songs that everybody knows and likes. It makes it easier to get into the swing of things to rearrange them later. It's also interesting to play a chord progression your hands are not really used to playing. It helps you step outside what you're used to doing, which is the only way to get better.
TAKA : We covered other male bands such as NINE INCH NAILS, MARILYN MANSON and KORN. But we finally ended up covering female Pop artists only. The gap is interesting and, as ZERO said, it's very fun to sing on stage.
Do you feel different when you sing songs sung by females ?
TAKA : Not really. Interpreting songs is a very personal thing. Making a cover of a song means making your own interpretation of it. It involves giving the song a new feel through your vocals and performance style. The song eventually becomes mine.
I see.
As for the live setlists, why don't you play more songs from D'ESPAIRSRAY repertoire?
Karyu : Why don't we play more D'ESPAIRSRAY's songs (thinks) ? It's a difficult question.
ZERO : There are lots of screaming and growling parts in D'ESPAIRSRAY's songs. It may not be a good idea to propose these kinds of difficulties to TAKA. To be honest, it doesn't feel right to play more songs from D'ESPAIRSRAY's repertoire.
TAKA : Luv PARADE has never meant to be an alternative version of D'ESPAIRSRAY. Though there are three musicians from D'ESPAIRSRAY, Luv PARADE is another band, on its own. Luv PARADE has started as a cover-band, but never meant to be a copy-band. D'ESPAIRSRAY's songs represent approximately 50% of our setlists. It's already quite a good amount, I think (smiles). It's also very enjoyable and fun to cover and rearrange Pop songs. It's exciting and new.
Karyu : That being said, exceptionally we'll play more D'ESPAIRSRAY's repertoire on September 9th when we hold our last show of the year. This event will mark a significant milestone in the history of Luv PARADE. Make sure to not miss it !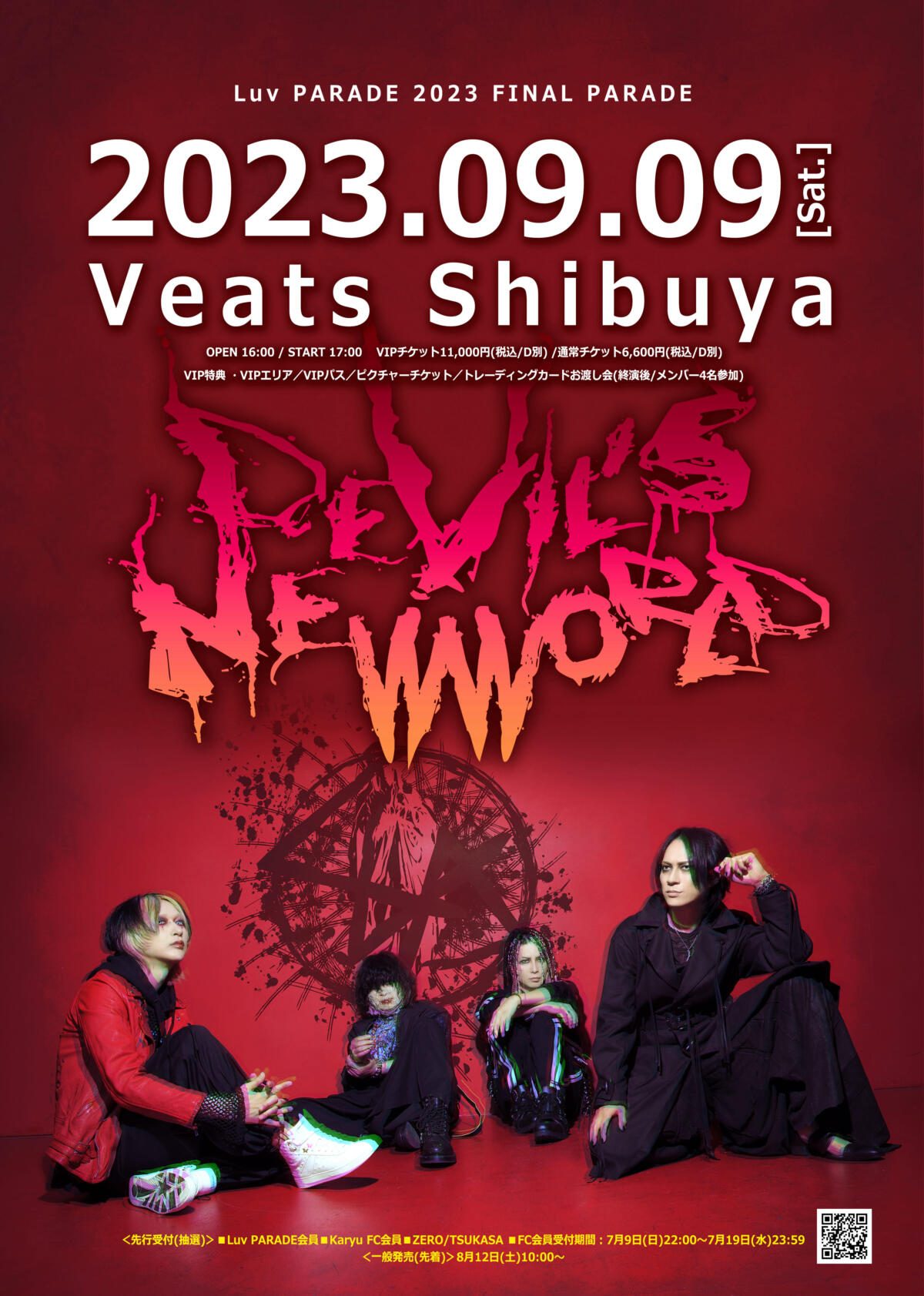 <Luv PARADE>
「DEVIL'S NEW WORLD」
2023/09/09 @ Veats Shibuya (Tokyo, Japan)
[TICKET SALES]
◎ eplus
https://eplus.jp/luvpa2023/
◎ livestream
https://parade.zaiko.io/e/DNW-0909
<more info>
◎ Luv PARADE website
https://parade.bitfan.id
We'll be there.
D'ESPAIRSRAY has a dark, goth-industrial universe while Luv PARADE, covering mainstream Pop songs, seems to be on a brighter and lighter side. If you were to write new songs with Luv PARADE, what kind of style would it be ?
Karyu : That's honestly a really good question (smiles). And what a crazy coincidence ! I just wrote our very first song. So guys, how's the sound ? How do you find the track (laughs) ?
ZERO : It's a strong and heavy song. It could have been D'ESPAIRSRAY's for sure. But Karyu's composing has improved greatly since then. The song has been extremely well-thought in order to become a Luv PARADE's track. It has been extensively brushed up like you would clear the land to give rise to a new world. I can't wait for people to hear it (smiles).
TAKA : I agree. It's mostly dark, heavy and brutal but I can definitely hear a bright side and positive spin. I feel like Karyu's has found Luv PARADE's sound identity.
TSUKASA : As ZERO said, it could have been a D'ESPAIRSRAY's song. The song is dark and aggressive but it has a new tone, a different vibe, that is obviously related to Karyu's song-writing evolution. I wouldn't say that there is a joyful aspect to the song but, I can definitely see a dimension of hope.
Karyu : We'll try to play the song for the first time on September 9th at Veats Shibuya.
When you say 'bright side', what exactly are you referring to ?
Karyu : The people who heard it all thought it sounded as dark and heavy as D'ESPAIRSRAY. But the main difference, the brighter and ligter side we were talking about, lies in the chorus. With TAKA, we decided to write a light chorus. It's mostly upbeat and ferocious. The track carries a heavy sonic undertone, with an hopeful chorus.
Can't wait to hear it (Ed. a preview is available at the end of the article).
How long does it take you to compose a song usually ?
Karyu : It depends on the song. It's a case by case thing. But for this song in particular, it took me a 3-month reflection to finish it. It was a long well-thought process. I finished it 3 days ago.
TAKA, have you written the lyrics ?
TAKA : Not completely yet. I am still in the very early stage of the process. I am still in the relfection process. Surely, I will write around the concept we were talking about. The main idea is the creation of a new world. A little bit of light in the sea of darkness. The concert we will hold on September 9th is called Devil's New World. We want to show people that Luv PARADE is about to completely destroy the wall it has built around itself (being a cover-band). Luv PARADE is about to show what it's becoming.
I can't wait to see that.
D'ESPAIRSRAY enjoyed great success in Europe and America where you toured quite a few times. What's your most treasured memory from touring abroad ?
Karyu : There are so many great memories. I really cherish the whole thing : going to many different places around the world and doing the thing I love most. Touring abroad was special. The older I get, the more precious this memory becomes. I loved everything about it. Being able to spread my music outside of Japan, touch people so far away, is a wonderful thing.
ZERO : Same. That's very difficult to choose only one event. The whole experience is my most treasured memory. Touring abroad made me realize how countries and people can be different and diverse, how big the world is. We were given the chance to broaden our horizons by experiencing foreign countries and different cultures. The whole experience is very precious to me. What I find particulary amazing about the European audience is the intimacy and authenticity. Sometimes, my eyes would someone's else's and it would galvanize me. There was something special about how the people looked at us. There was a powerful connection. It's not something that happens in Japan. The European audience was very electrifying and stimulating (smiles).
TSUKASA : Right ! The first thing I am thinking about right now is how much different the audience was. People were really excited from the very first minute they entered the hall until the very last when they leave. People were cheering us even during slow songs. I still have a vivid memory of that. That was a big culture shock to me. I also think that touring overseas helped us become better performers, helped us develop our stage persona. Around 2000, there was a real visual-kei boom in Europe and we really felt like people were waiting for us. We felt desired. That was a special time. Lots of people were into Japan and japanese things. There were lots of people with kanjis on their t-shirts, kanjis like "kitchen" (laughs)... I think we do the same in Japan with English and French though. Well, last but not least, T-bone steaks were absolutely delicious (laughs) !
TAKA : The only negative point I have is that, during the tour Taste of Chaos in America, I really felt like promoters and organizers were a bit disorganized. Some people in the audience didn't seem to care as well. It was a bit confusing. I felt some culture shock around that area. It was a little bit chaotic.
That was your real taste of chaos then.
Karyu : Ooh (smiles) ! I do remember one very strange thing. I was in a dance club in Germany. I was enjoying my drink when a guy came to me and gave me his business card. He was a casting agent looking for new faces to work with. I went back to hotel room and checked his business card. The man was working for an adult magazine, a gay magazine. Needless to say, I never, ever, contacted him (laughs).
TAKA : Your career would have taken a very different path (laughs).
ZERO : If you had tried, you might have enjoyed it, who knows (laughs) ?
Isn't it flattering ?
Have you set any short-term or long-term goals with the band?
Karyu : In the short term, I would like to write and release more songs. In the long term, I would like to tour Europe and America again. I never ever want to give up on the dream to tour overseas. I still dream of having an international presence with my music.
ZERO : As for me, I would love to book more headlining shows like the concert, Devil's New World, we will hold on September 9th. I'd love to tour Japan as much as possible, meet the fans as much as possible, and create new songs. In the long term, I dream of selling-out bigger venues and sharing the stage with other bands.
TSUKASA : Yes, same here. I would like to tour more, expand our reach and gain more attention with our covers and, in the future, our original songs. In the long term, I dream of an international career. That would be awesome for sure.
TAKA : As a guest vocalist, my only wish is to gain power and recognition in the band. I am already pretty much a permanent member. But being very busy with my other band, defspiral, the situation may get complicated. We have recently welcomed a new drummer so we are trying to tour as much as possible with him. My priority is, for the time being, defspiral.
Karyu : Does the title 'permanent member' bother you ?
TAKA : Not at all.
Karyu : So what the hell are you talking about (laughs) ?
TAKA : There is a good distance between myself and the band. It's a complex situation. My main band is defspiral. But, I love doing the two. Having different projects is very fullfilling as a singer.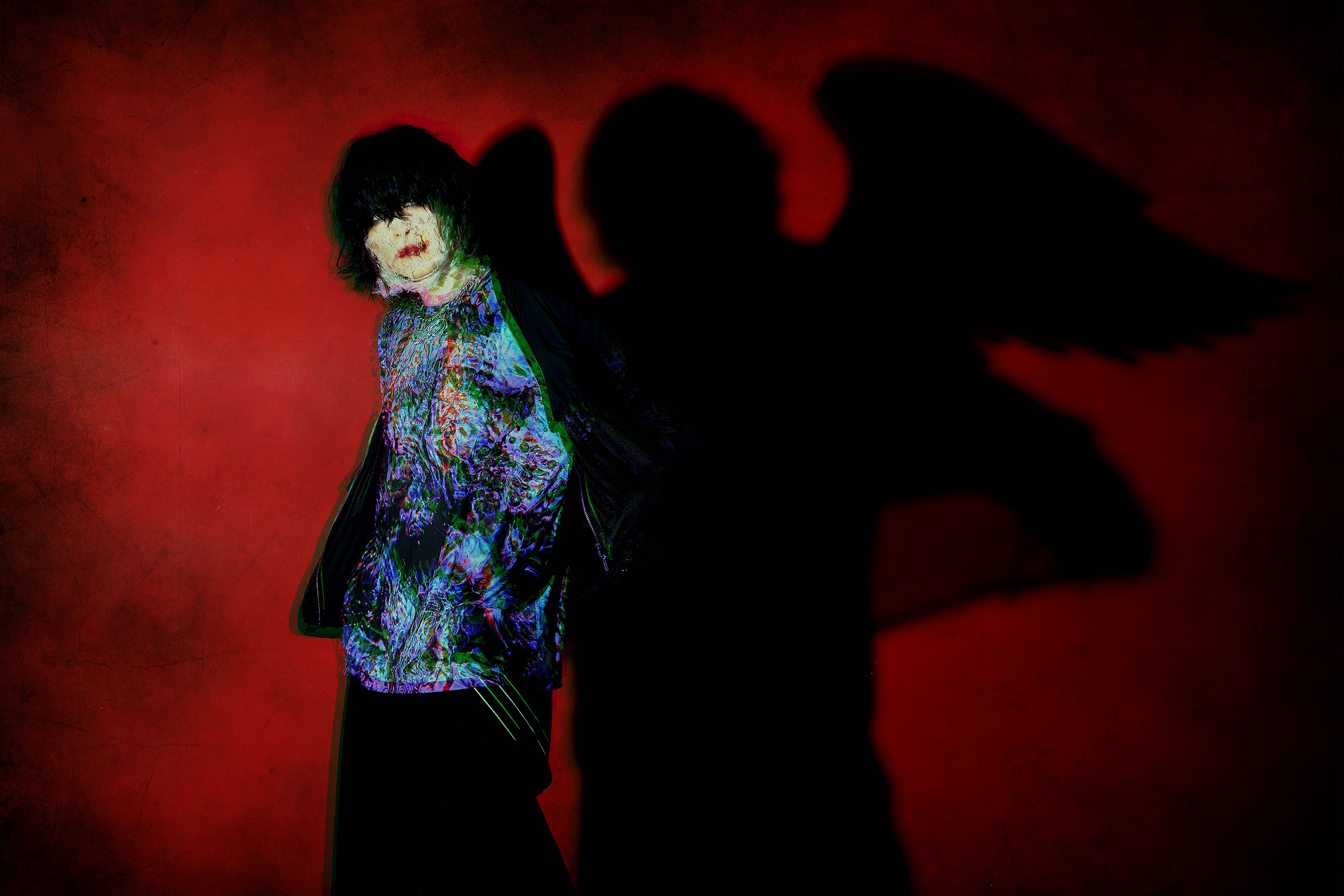 What do you find the most rewarding about being a musician?
Karyu : The live-shows ! Making people smile thanks to my music. The feeling of connection when playing music for a receptive audience is like no other experience on earth.
ZERO : Same here, the live-shows ! But recently, I have started composing music. I find it very enriching and fulfilling. It's a very interesting yet extremely exhausting activity (laughs). There are lots of parameters that you have to calculate and anticipate. There are lots of things to take into consideration. What if the music doesn't fit the singer's vocal skills ? Sometimes you have to erase everything and start from scratch again. Music writing is a challenging task but I recently found pleasure in it. It's new and refreshing for me.
TAKA : Cool ! What I find the most rewarding about as a singer is being able to perform on stage. There's no place in the world like the stage. Having people cheer you on while you do what you love not only feels absolutely amazing, it prompts you to perform at your best and go beyond the limits of what even you thought you could do. Writing songs is also very pleasing. It's an emotional release and means of self expression like no other. The stage is the place I feel the most alive.
TSUKASA : Hum.. Actually, my dad passed away recently. Now, when I perform, I feel indescribable joy and see certain episodes of my life passing before my eyes. I am completely absorbed by the faces and the smiles of people who attend the shows. Playing live has aways been great, but ever since my dad passed away, this genuine greatness has taken a whole new level. Also, I love having this unique friendship with the other guys too. It's cool being in a band. When my dad passed away, they all cheered me up. I really felt a strong support of friendship.
I am deeply sorry for the loss of your father. May he rest in peace.
You are active in different bands. Could you introduce them ?
Karyu : I have another band called H.U.G and a solo project. I put all I have in these projects and would be very happy if you checked them out. With H.U.G, we released our very first album called HELIOS this year. Let me know what you think.
ZERO : Since the breakup of D'ESPAIRSRAY, TSUKASA and myself have been playing music for THE MICRO HEAD 4N'S. We have toured Europe once and changed our vocalist quite a few times (laughs). The current singer is the fourth one. Every time it feels like we are starting from scratch. It feels new and exciting. I hope we have found the best combination. I have another project called OFIAM. I play the bass and sometimes sing.
TAKA : My main project is defspiral. We welcomed a new drummer recently. The bass and guitar players are closed friends. We have been playing music together for a long time. We were together in the very stages of defspiral, when the band was named The Underneath. The new drummer is like a breeze of fresh air. He is super cool.
TSUKASA : As ZERO said, we play together in a band called THE MICRO HEAD 4N'S. It's a very different band from Luv PARADE. It is less heavy. It is more melodic, more accessible. We'll celebrate our 12th anniversary on August 24th.
Happy 12 anniversary.
How do you see yourself in 10 years ?
Karyu : Up until now, I have always managed to make my dreams come true. In 10 years, I will make my future dreams come true. Touring abroad was my lifetime goal and I managed to reach it.
ZERO : I would love to be able to write music more easily. I would like to brush up on my skills and work faster.
TSUKASA : I would like to keep our current cadence. That's exactly what we said to each other 10 years ago and we epically failed our goal (laughs). This time, I promise, we'll keep the cadence going. And, I would love to participate in the NHK TV show, Kouhaku Uta Gassen * (laughs).
* [Ed. Most-watched music show in japan]
TAKA : If I am still able to sing in 10 years, I'll be grateful.
The interview is coming to an end. Let's play a little game.
What do you like most about the person sitting next to you ?
Karyu : I think I am a little bit capricious and selfish. I may be unpredictable and impulsive. But ZERO, having a big heart, doesn't seem to bother. He always takes my wishes and opinions into consideration. ZERO is caring and kind at heart. He's as sweet as one can be. He has a heart of gold.
ZERO : TAKA is a great singer. The more we perform together and go on tours together, the more I realize how amazing he is to always be able to put his trademark on every song he performs no matter its difficulty.
TAKA : TSUKASA is a very serious person. He's easy to rely on. He's worthy of trust. He has strong integrity. He doesn't let anyone down. I really respect this aspect of his personality.
TSUKASA : Ever since I know Karyu, I've never seen anyone being able to hold a grudge against him. He's charming and flexible. He can adapt to any situation and always manages to get away with things. He is good at socializing and is very popular with those around him. I am very envious of this trait. Professionally, he is the one who's grown the most. He puts a lot of effort and passion in what he does. He used to ask me lots of questions back in the days and now I am the one learning from him. He's very impressive.
These are beautiful words so I am going to let you the final one.
Karyu : I will do everything I can to come and see you. I have never given up on the dream to tour internationally. I want to make this happen as soon as possible. Ever since we got back together as Luv PARADE, the idea to take a plane to meet you all has never left me.
ZERO : I really want to feel this unique sensation of touring abroad and playing in front of an outstanding audience. It was one of the greatest times of my life. I have never felt this sensation ever again. It's been way too long. I miss you all very much. But thanks to the spreading of social media, we can feel a little closer to each other. I want to hear about you. Leave us comments. We'll be reading them carefully.
TAKA : I am the only one who hasn't been to Europe yet and with all these beautiful memories and impressions it's has left on these guys, I really want to experience it myself. I would love to visit.
Karyu : "Let's go, let's do it" !
TSUKASA : Touring America and Europe is the highlight of my life. These continents are so different from Japan, so exotic, completely world appart. I was young when I went there. I'd love to go back as a grown man. Id love to experience traveling and playing abroad as a more mature drummer. I'd love to make beautiful memories that I could bring with me. I'd love to have beautiful stories to share to my friends and family. I hope to meet you all very soon.
Thank you for your time.
Best of luck in all your future endeavors !

____________________________

Luv PARADE will sell their long-awaited debut song, NEW WORLD, in limited quantities at Shibuya Veats on September 9, 2023. Note that on the day of the event, the band will perform the top D'ESPAIRSRAY songs that were solicited through a survey. Please enjoy the last headlining performance of Luv PARADE for the year 2023 by streaming it live (info below).
______________

Date : Saturday, September 9, 2023
Location : Shibuya Veats (Tokyo, Japan)
Time : OPEN 16:45 / START 17:00 (JST)
※ The streaming opening time may differ from the performance opening time.
※ Archive viewing period : from creation date time until October 9, 2023 at 23:59
Application URL : https://parade.zaiko.io/e/DNW-0909


____________________________

To celebrate Luv PARADE's revival, VerdamMnis Magazine dug into its video archives and found a little treasure : a D'ESPAIRSRAY live-footage from their sold-out show in Paris, France.


LINKS : Karyu | THE MICRO HEAD 4's | defspiral